This time, we decided to go skiing again, but wanted a larger group: Heidi, Me, & Chuck again with Brandon, Albert, Iullian, and Steven. It was harder for me this time because the weather wasn't so good, and I was pretty scared. It was Brandon's, Albert's, and Steven's first time skiing.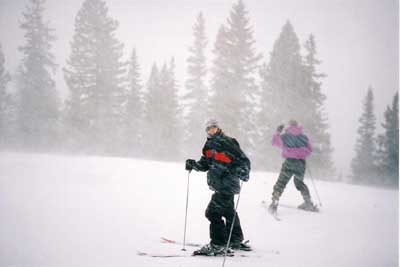 Albert in the foreground, and I in the background. This was at the end of the first day, our last run. Took us forever to get down, and I thought we might just have to try and get some help at some points. It was COLD!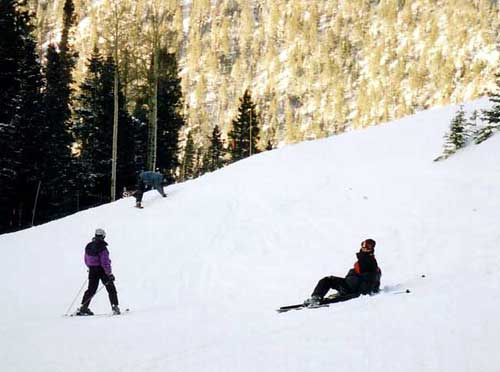 Heidi & I were skiing together, and I managed to clothesline myself into a rope barrier. Then, Albert came flying around a different path that merged with ours and fell over right by me (for no apparent reason). Brandon, who was skiing with Albert, came around, tried to do a jump, and fell when he landed. It was sad with all 3 of us down. By the time Heidi (the only one standing) got her camera out, I had already gotten up.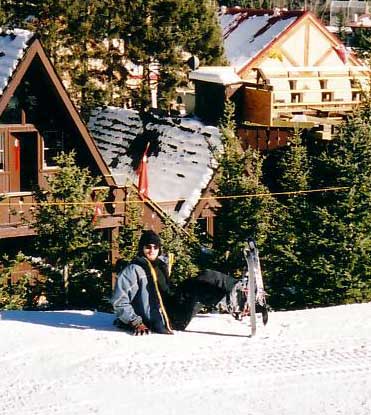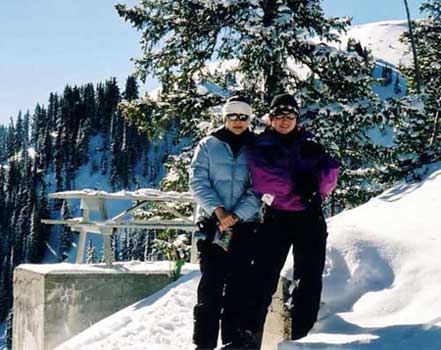 Heidi and I at the edge again. We didn't feel like climbing to the edge this time b/c it was a little harder to get there. Plus, we had done it before & just wanted to start skiing.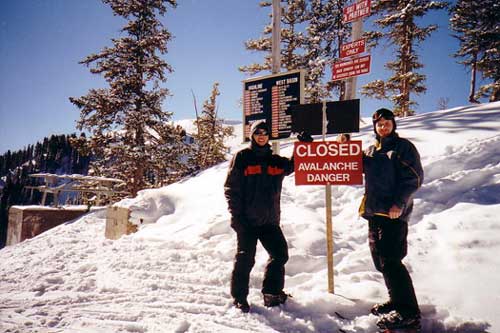 Albert & Brandon at the same place, but they were too chicken to go to the edge.