Guatemala, September 2001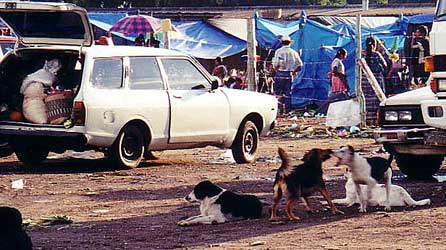 Taken on my first full day in Antigua. This is the back of the Antigua market, where the trash pile is. I managed to "find" it after being lost in the market for some time. I took this picture, watching some dogs playing, while stand next to the trash dump - a huge pile of organic, et all, trash.
Antigua

After my 1st rotation in the hospital, pediatrics, I understood how little I was able to communicate with the Spanish speaking population. How my lack of communication affected their standard of care. Motivated, I discovered a program to study Spanish. John Hopkins had a traveler's diarrhea vaccination study which would pay me $600 to study Spanish for a few weeks in Antigua, Gutatemala. So, my destination was chosen. Unfortunately, a week before I left, circumstances arose such that I couldn't participate in the study. But, I was set to go to Anigua.

While beautiful and fun, Antigua is a tourists' city. Where I spoke more English at night than Spanish. I had fun, but didn't learn as much as I could have.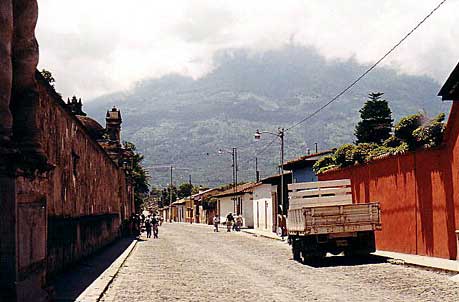 Notice the road? It's paved with stones.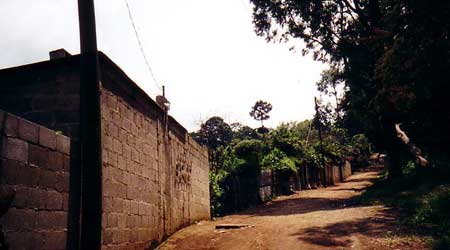 The poorer side of town. These are houses on the left. The road leads up to a beautiful of overlooking the city. I had never seen poverty before my trip to Antigua, not like this. Even those well to do in Guatemala, would be considered as living in poor living conditions in the States