Here is my page dedicated to Brandon Herring
Why?
Because, I have too much to share about him to be included in a little blurb under anything else, & he's thankfully decided to put together my web page - or at least the interesting bits. :)
Here he is sleeping away (in his unmatching bed set)- one of his favorite pastimes. If he didn't have to wake up to eat or go to the bathroom, he'd probably not wake up till 7 or 8 @ night. He didn't want to include this picture, but it's my website!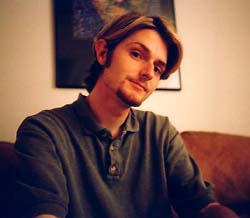 This is what he looked like when we first started dating. He looked so young to me - my cute southern boy. (don't I make you sick? :P) He's always popping out interesting Southern / country sayings that make me laugh. Definately one segment of the populace I never really experienced before.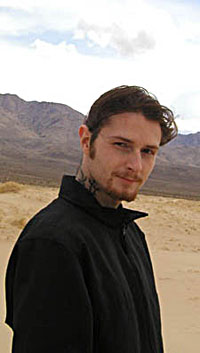 First impressions can be so misleading...
You're not definitely not the airhead I thought you were.
It's amazing how people can come to mean so much
to you after so short a time. (link to come here)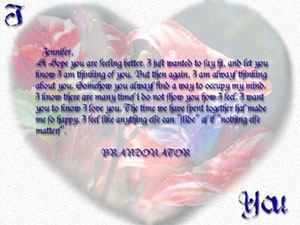 Isn't he sweet! He made this from some pictures we took at the Dallas arboretum.
(click on the image for more detail & more tooth ache)
A bad-ass looking Brandon - taken on a recent road trip through the southwest while on some sand dunes.
Hint: he's really thinking, "can we please go now? All this sand is getting in my eyes, & my contacts are drying out.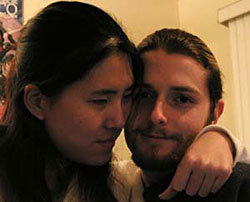 Why does my face look so big next to his,
darn it?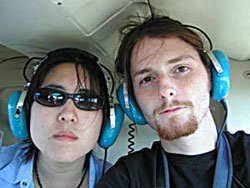 Here we are both riding helicopters for the 1st time. Can you tell I'm air sick? :) This was his 1st experience flying ever (ie. never been on a plane before). He almost passed out during the walk to the chopper, & I was super excited. Our roles reversed, though, during the ride - I was sick, & he was super excited.
Me and his former hamster (George). This is one of his 1st pictures from his camera. He's come a long way since then, but still, it's nice. (& I at least look decent)
These 3 pics are from a photo shoot we did. The lighting was achieved using a colored bulb (different ones for the
green & red pictures).
We haven't been able to develop the pictures very well - the original slides look so much better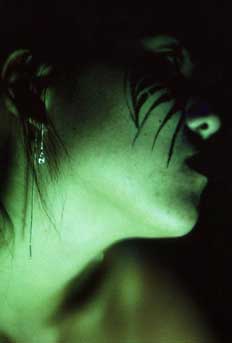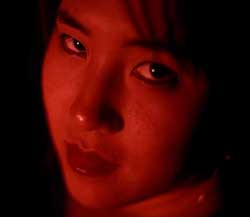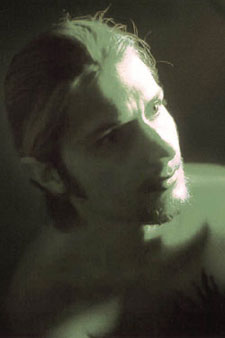 This pic was originally red. I re-did it in Photoshop to make it green. :)
OK, so the picture is my artwork,
but the body & body art was all supplied by him.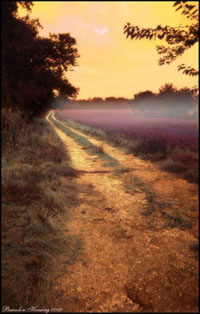 More recent works. (click to go to his photo archive)
I could be seeing through spectacles, but
he's got some talent.
Wanna see more of his work?
(you're supposed to say, "Of course, Jennifer!")